Practicing from a holistic framework is an important tool we utilize to create a comprehensive and individualized approach to meeting your specific needs. There are many benefits to incorporating holistic practices into therapy that we find give women the best possible treatment outcomes. We also find that teaching women how to live more holistically increases their ability to make lasting sustainable change. There are many ways one can begin addressing their health and healing from a holistic framework. 
We Help Women Utilize Holistic Practices Through:
Positive self-talk and encouragement
Learning mindfulness practices and meditation
Uncovering and overcoming mental barriers to change
Processing unresolved conflict/trauma
Incorporating more joyful movement
Education on the impact of food, substances, and chemicals to the body and mind
Helping educate and assist women in utilizing healthy coping strategies
Enhancing social connection and support
Learning how to get better, more restful sleep
Time management and boundary setting techniques to improve concentration
Receiving therapeutic properties from nature and natural surroundings
Improving self-esteem through compassion and self-talk
Addressing relationship stress through healthy communication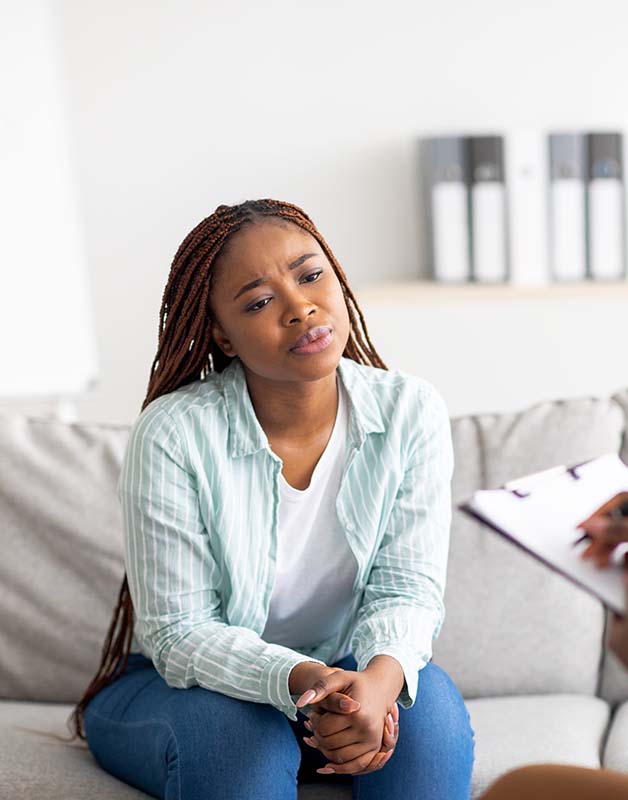 We understand that you may want to heal naturally, without medications or long-term treatment protocols. We have successfully helped women heal through holistic practices who struggle with:
Anxiety and its symptoms
Depression and its symptoms
Substance Use/Abuse/Dependency
Low self-esteem
Difficulty concentrating
Poor time management
Post-partum mood disorders
Trouble sleeping and lack of energy
Emphasis on helping women take better care of themselves ​
This is done by talking. I treat each person as just that: an individual person. We work to get your mental health to a solid place where you can focus on you.