Parenting is likely the most important job you will ever have. It is also challenging, at times overwhelming, can produce anxiety and worry, and cause feelings of inadequacy/guilt. If you are struggling to cope with the demands placed on you as a parent, you are not alone. Due to the role parents play in being responsible for their children's health, mental well-being, social connectedness, education, and happiness, the stress level amongst parents is often higher than those that are not.
It's understandable to want to be a good parent to your child(ren). One of the best ways to ensure you are being the parent your child needs is to be actively taking care of yourself. Children need present parents, which can often feel challenging if you are overwhelmed in your day-to-day tasks.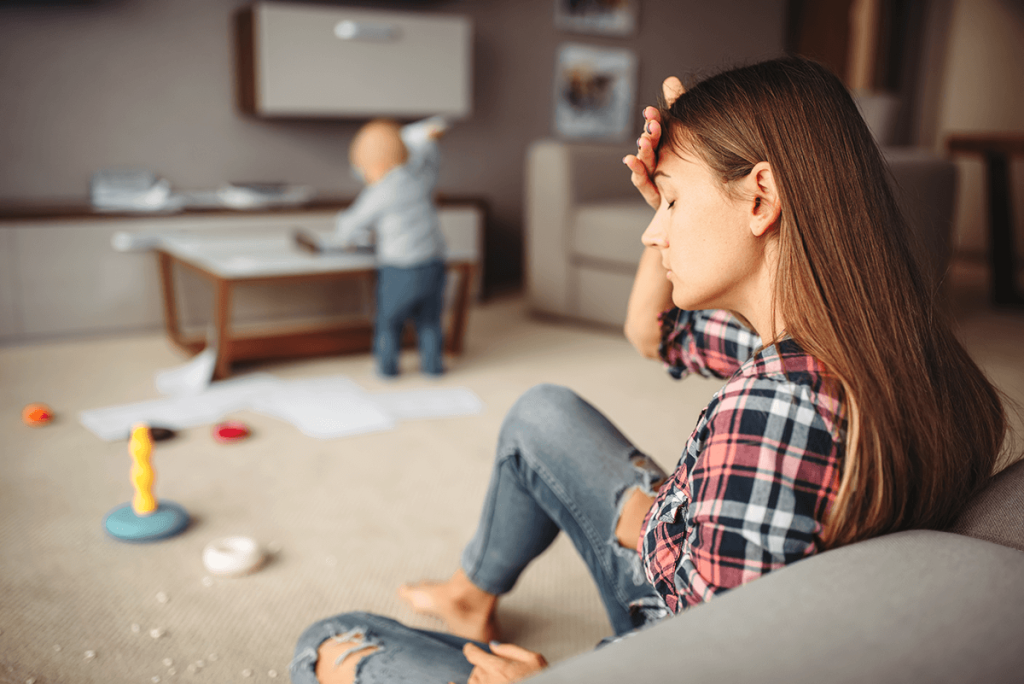 Causing of parenting stress, specifically amongst women, can include:
Limited support and social connectedness.
Financial strain and worry about making ends meet.
Working one or more jobs to provide for your children.
Having a child with special needs, developmental delays, medical diagnoses, and/or mental health symptoms.
Having multiple children, biological or fostering.
Worrying about the health and safety of your child.
Difficulty asking your partner/spouse/family for help when needed.
Being a single parent.
Having a newborn and/or toddler who depends on you for most day-to-day tasks.
Lack of self-care time and personal hobbies.
The parents own health and mental health symptoms and diagnoses.
Having to rely on daycare, educational institutions, and after-school programs.
Lack of access to parenting resources/support for you and your child(ren).
The parents lack of attachment to their own parent or caregiver(s).
Emphasis on helping women take better care of themselves ​
By seeking therapy through Psychotherapy for Women, you will receive compassionate support to help you learn new coping strategies, take more time for yourself, enhance your support network, improve your communication, address your own health needs, and more. We believe a healthy mom makes a healthy family, and we are ready and waiting to support you on that journey and find more enjoyment in your child(ren).